Devin Lingerlurker Hired As VP of Wig Engineering
posted on 1/24/13
FOR IMMEDIATE RELEASE
Private Island Announces New Hire Devin Lingerlurker as VP of Wig Engineering


NEW YORK, NY—(January 10, 2013) – Private Island Party, the costume accessories and novelties company, today announced the new hire of Devin Lingerlurker as Vice President of Wig Engineering, effective immediately.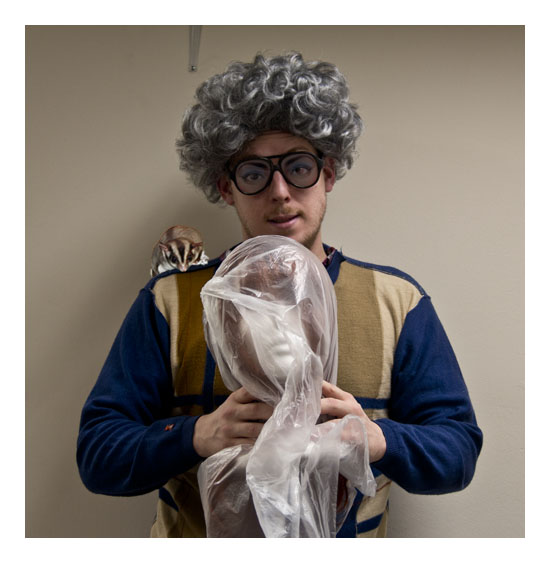 Lingerlurker comes to Private Island from Out Of Thin Air Inc., where he served as Senior Managing Director of Wig Studies. He brings more than 10 years of experience in strategic wig hair collection, child labor procurement, scalp allergen testing, and wig scent refinement.


In his role at Private Island, Lingerlurker will bring his extensive synthetic hair experience to the company's costuming enterprise to help define product lines that are relevant to the modern wig consumer. "Devin brings energy, experience, and also a pet sugar glider into the office where we go to work. That sugar glider does run all over the office between the hours of nine to five, and it will frequently bite and urinate on our our desks and our bodies. Obviously we are really thrilled to have Devin join the team," says CEO Jon Glatt.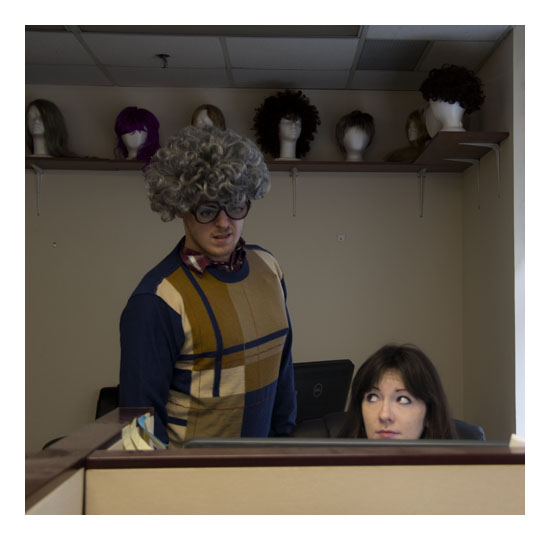 "Devin is an incredibly talented executive with the rare ability to complete his work without any communication to other members of the staff. If he's not sitting in his office with the lights off and the blinds drawn, he's usually milling about aimlessly," explains Nathalie Chao, Import/Export Coordinator for Private Island Party. "He pretty much just stands there looking at your computer screen, breathing heavily. If you turn around to say hello he will quickly dart around whatever corner or piece of office furniture is closest."


"All these people see is a tortured genius," said Lingerlurker as he aggressively poked pushpins into a wig mannequin's face. "But I'm more than that. I am also an amateur taxidermist, as well as a Level Red Crocodile Scout. I do not have any former coworkers being held against their will in my soundproofed basement, and I most certainly do not look forward to adding more to my collection."
Lingerlurker's workspace pictured below: