How To Plan A Super Bowl / Mardi Gras Fusion Party
posted on 2/1/13
Here at Private Island, the only thing we love more than one excuse to party is having two excuses to party on the same day! This year will be very special for football fans and party enthusiasts alike because the Super Bowl is being held in New Orleans during Mardi Gras season on February 3rd. With so much cause to celebrate, we have created a party planning guide for you to show your team spirit, while simultaneously enjoying the spirit of Carnivale!


Even if you aren't a die-hard Ravens fan, or a rabid 49ers follower, you can still pick one of those teams to root for during the big game. Accordingly, you may want to show your support by wearing the team colors of your championed players! We've got you covered with hats, gloves, glasses, leggings, feather boas, wristbands, and more to help you complete the look.


If you support the Ravens, you will want to rock the purple and yellow: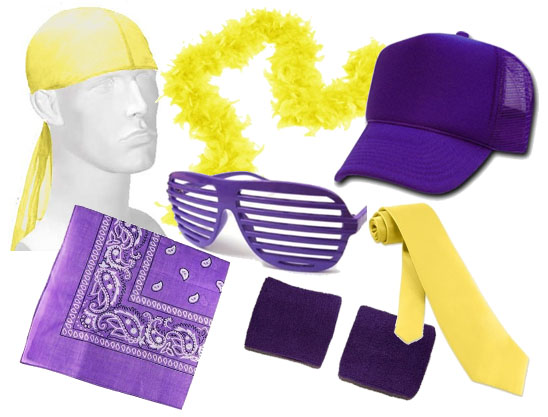 If you support the 49ers, you will want to rock the red and gold:


In addition to sporting the team colors and watching the game, why not add a Mardi Gras theme to your Super Bowl party? A popular Mardi Gras tradition is to serve King Cake at your festivities. A small plastic baby is hidden inside an already baked cake (melted plastic= gross) and the person who gets the baby in their slice of cake is the King of the party. Perhaps a fun twist on this would be the "MVP Cake". Just replace the plastic mini baby with a plastic mini football, and let the fun begin!


There are plenty of appropriate Mardi Gras themed accessories that will be fun for all the guests at your party. Why not grab some purple and red beads to throw whenever the corresponding team makes a touchdown? Bring out the tragedy and comedy masks to express the exhilaration of triumph alongside the agony of defeat! No matter who wins or loses, make this Sunday a memorable occasion for your friends and family.